*** Learn how to save money on making and receiving inmate phone calls ***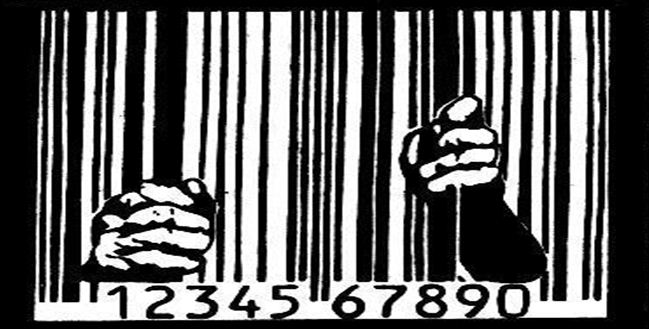 A prison is not only a cage for the body, but also the mind; the oppressive surroundings are designed to crush an individuals spirit, making them a more malleable product to control.

Miniature Carlton House Desk - HMP Wakefield
Whereas the art world outside of a prison restricts an artist, forcing them to create products (not pieces) whose only purpose is sale, a prisoner is free from monetary constraints, which allows them to create art for art's sake.
Below we have collected nine examples of awesome prison art.
9. Subterranean Homesick Android
Artist: Stuart Milsted
Medium: Watercolours and fineliner pens on paper
This piece, created by Stuart Milsted, an inmate of Her Majesty's Prison, Liverpool, UK, was created in 2007 and won second place at the prestigious Koestler Trust art competition in 2008. The meticulously constructed piece shows the artist's incredible ability and control, as well as an inventive imagination.
8. Chairs
Artist: Michael Harms
Medium: Constructed from soap
These miniature chairs created by Michael Harms are incredible in their ingenuity. Created from soap, each chair took about forty hours to create and is only about two inches (6cm) in height.
The boxes are also made by Harms from Popsicle sticks and other found objects. Harms is currently serving time in Menard Prison in Illinois.
7. Soap Mask
Artist: Cliff Towers
Medium: Constructed from soap
Cliff Towers is a renowned prison artist currently serving time in Bartlesville, Oklahoma. Towers has been creating soap sculptures for the past decade and donates 50 percent of all the profit he makes to charitable organizations.
This particular soap sculpture is for sale on his website. The mask is life-size, being the same size as an average human face.
6. Moon and Star Sculpture
Artist: Aldo Vicuna
Medium: Constructed from matchsticks, pebbles and glitter
Originally from Peru, Aldo Vicuna served time in a prison in Michigan. While there, he constructed beautifully ornate miniature shrines from matchsticks, pebbles and glitter.
Reminiscent of traditional Peruvian folk-art, Vicuna's extravagant use of glitter and electronics to bring his sculptures to life creates rustic, kitschy pieces that defy convention.
5. Ice-Scream!
Artist: Anonymous artist from HM Prison Standford Hill, UK
Medium: Coloured pencil on paper
This anonymous artwork by a British prison inmate is both humorous and haunting. At first glance the juxtaposition of an ape with some 'Chunky Monkey' ice-cream is amusing, but further analysis reveals an insight into the brutality of prison life. Deprived of luxuries, such as ice-cream, an inmate can become like an animal, only able to express their pain through an atavistic scream.
4. Godzilla
Artist: Aaron Knowles
Medium: Fired clay and glaze
Currently serving time in HMP Wolds in the East Riding of Yorkshire, UK, Aaron Knowles has managed to have his sentence reduced due to his commitment to his art. This particular piece won the Kalyx Merit Award for Sculpture in 2008. Godzilla is a monster that has great power that comes from its unrelenting rage; however, it is the only one of its kind and, therefore, ultimately alone.
3. Unknown Art
Artist: Unknown artist from Safe Streets Art, USA
Medium: Acrylic on canvas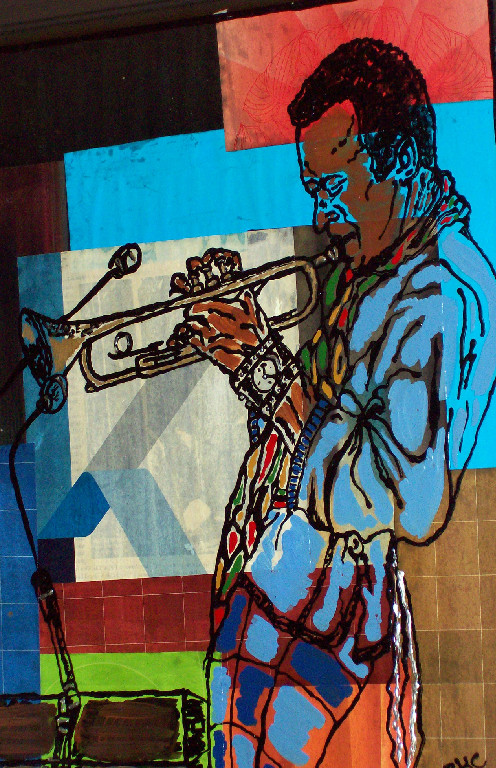 Many prison-art projects do not release the artist's information, so as to protect their identity and increase the chances of their art being sold. The example above is just one of many incredible pieces that can be found at a variety of galleries and websites dedicated to convict art.
2. Harley Davidson Miniature
Artist: Chip Jarrett
Medium: Constructed from cardboard, soap and paper-clips
An inmate at a prison in Michigan, Chip Jarret creates unbelievably detailed Harley Davidson miniatures.
Made entirely from rubbish, these incredible scale models are amazingly popular with collectors and have even been featured in a contemporary art show at the American Visionary Art Museum.
1. Schähren = Hall und Schährer = Skt = Adolf Ring
Artist: Adolf Wölfli
Medium: Coloured pencil on paper
Adolf Wolfi, a convict who spent the majority of his life incarcerated in Switzerland, was a prolific artist who would constantly create art, only stopping to sleep and eat. His work was a continuous narrative which charted his imaginary progress from traveller monk to interstellar deity.
Wolfi lived an entire alternative existence through his art, allowing himself to escape the mundane reality of his incarceration.
There is an overriding belief that prison should be a harsh and unrelenting punishment with no respite from pain. Increasingly, luxuries such as art supplies are being taken away from inmates as a form of punishment or 'cost-cutting', but art can be an incredible tool for rehabilitation.
Art allows an inmate to express themselves in a socially acceptable way and increases their chances for reintegration into society.
Don't miss our guide to making
Inmate Phone Calls
Learn more about
Inmate Telephone Service
, the
Inmate Telephone System
,
Inmate Telephone Service Providers
or
Contact Us
Virtual Number Services
TextNow | Skype | PhonePower | eVoice | SpoofCard
Search The Web:
Alabama (AL) | Alaska (AK) | American Samoa (AS) | Arizona (AZ) | Arkansas (AR) | California (CA) | Colorado (CO) | Connecticut (CT) | Delaware (DE) | District of Columbia (DC) | Florida (FL) | Georgia (GA) | Hawaii (HI) | Idaho (ID) | Illinois (IL) | Indiana (IN) | Iowa (IA) | Kansas (KS) | Kentucky (KY) | Louisiana (LA) | Maine (ME) | Marshall Islands (MH) | Maryland (MD) | Massachusetts (MA) | Michigan (MI) | Minnesota (MN) | Mississippi (MS) | Missouri (MO) | Montana (MT) | Nebraska (NE) | Nevada (NV) | New Hampshire (NH) | New Jersey (NJ) | New Mexico (NM) | New York (NY) | North Carolina (NC) | North Dakota (ND) | Ohio (OH) | Oklahoma (OK) | Oregon (OR) | Pennsylvania (PA) | Puerto Rico (PR) | Rhode Island (RI) | South Carolina (SC) | South Dakota (SD) | Tennessee (TN) | Texas (TX) | Utah (UT) | Vermont (VT) | Virginia (VA) | Virgin Islands (VI) | Washington (WA) | West Virginia (WV) | Wisconsin (WI) | Wyoming (WY)